Source WXP 3L Low Profile Water Bladder Reservoir Insulator
$ 14.99
Details
Just like the beer koozie, Bladder Insulators will Insulate

 your Source® WXP Storm 3L Low Profile hydration pack water bladder - reservoir. These insulators will help keep your water cool for those who are active in the outdoors during harsh weather conditions. Insulate your water bladder before you put it in your pack or carrier.
Easy Installation

(Video Below)

 
Made of 4mm neoprene wetsuit material.
Water Bladder - Reservoir Insulation and Protection
Keep your water cool in the heat and prevent freezing during the winter.
(

Water Bladder and Drink Tube Covers NOT Included.

)
Made in the USA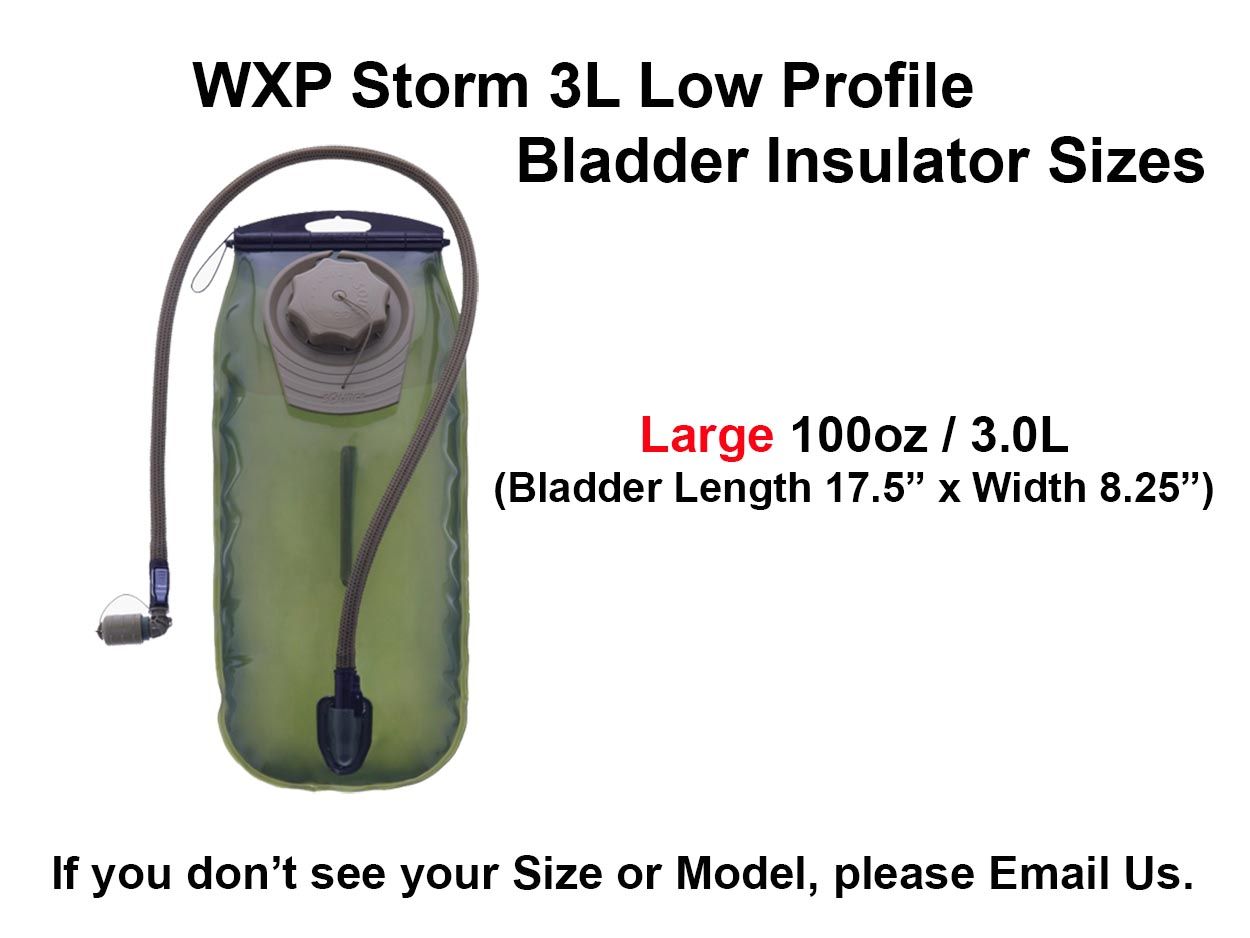 Don't see your Measurement or have a Question? Please Email Us before purchasing. We want to make sure you get the right Bladder Insulator.

Hydration Tube Covers are protected by exclusive licensing rights. All rights reserved.
Always #Hydrate